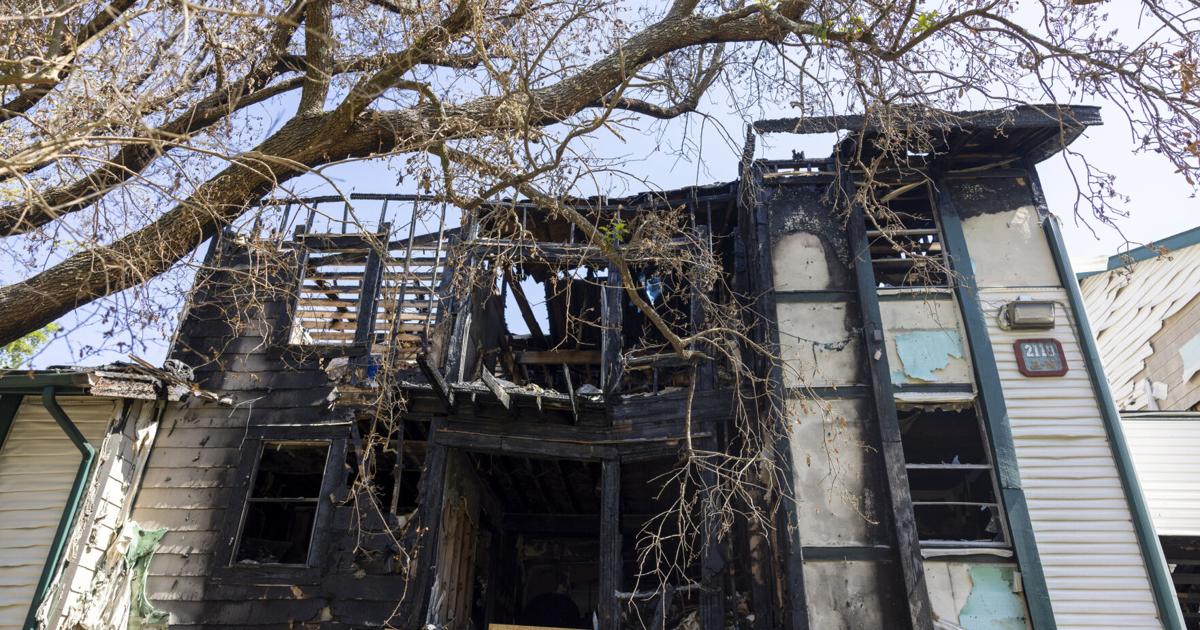 Bankruptcy judge slams landlord Joshua Bruno, takes control of six apartment complexes | Courts
On Monday, a federal bankruptcy judge wrested control of six moribund apartment complexes from owner Joshua Bruno, appointing an independent manager in a scathing order charging Bruno with millions of dollars in "potentially fraudulent" money transfers.
US bankruptcy judge Meredith Grabill wrote that Bruno's properties, including the 336 nearly abandoned Oakmont apartments in Algiers, are "in a state of abject decrepitude".
She said Bruno "surreptitiously" had $800,000 worth of hurricane insurance money "vanish in the wind without a receipt, canceled check or other primary source support to show that the proceeds were spent on repair properties".
Bruno "acts solely in his own interest, is prone to flouting or circumventing laws, rules, regulations and ethics when it suits him, and, at times, prefers the use of intimidation and heavy-handed tactics" , added the judge.
Grabill concluded that the owner "at best allowed real estate assets to be squandered and at worst was dishonest and engaged in personal dealings".
The judge ordered Bruno to turn over the six properties and their financial records, along with any money and other associated assets. His decision to appoint a trustee comes more than six months after Bruno filed for bankruptcy protection to avoid seizure of five properties in New Orleans and a sixth in Jefferson Parish.
Frederick Bunol, an attorney representing Bruno's debtor companies in the bankruptcies, declined to comment on what happens next to the properties or whether the companies might seek to appeal. Bruno did not immediately return a request for comment.
Advocates for low-income tenants hailed Grabill's decision, saying Bruno had proven he could not be trusted to manage properties that had fallen into deep disrepair.
None have fared worse than Oakmont, where leaking sewers, rodent infestations, rampant mold and violence overwhelmed the 13-acre property. The city took the rare step this year of paying to help tenants vacate the complex before authorities shut it down.
The properties for which Grabill has entrusted the management to a trustee total approximately 500 apartments. The largest, Oakmont and Cypress Park, are in Algiers. Forest Park, Liberty Park and Washington Place on the East Bank of New Orleans and Riverview Apartments in Kenner are also under bankruptcy protection.
Grabill's order comes more than a year after the Federal National Mortgage Association, or Fannie Mae, first decided to seize Bruno's properties. Bruno then argued that Fannie Mae had reneged on the promised forbearance.
Unity of Greater New Orleans, which administers public rent subsidies for low-income tenants, said it stopped recommending Bruno's properties in 2019, though customers could still choose to live there.
Damage from Hurricane Ida has worsened the situation for tenants at several Bruno properties, with attorneys accusing the landlord of abandoning the resorts and trying to evict non-paying tenants.
"The decision confirms what New Orleans' most vulnerable tenants have long known – Mr. Bruno cannot be trusted to continue to operate and manage rental properties in our community," said Hannah Adams, attorney with Southeast Louisiana Legal Services.
"We can now begin the hard work of rehabilitating these properties into the safe, livable and affordable homes we desperately need under the guidance of a third party who will not compromise the health and well-being of tenants for personal gain. "
Lawyers for the New Orleans Tenant's Rights Assembly have joined the court battle to strip Bruno of control of the properties. Daiquiri Jones, an activist for the group, pointed to insurance checks Bruno signed without the required approval from Fannie Mae.
"In the meantime, the tenants were complaining to me that they were even a day late with the rent and received an eviction notice," Jones said, describing Monday's order as "very validating for us and the tenants' concerns".
A Fannie Mae employee who inspected Oakmont in March this year told the court he saw families wading through raw sewage to get to their homes.
"I had a hard time finding words to describe how I felt, but it was just awful," said employee Joel Shaddox. "I wouldn't want anyone living in those conditions at all, especially children. Especially people who are put in a position where they can't afford to go out."
Most paying tenants have moved out of Bruno's resorts, although several remain in Cypress Park. Squatters have taken over units in Oakmont and other Bruno compounds, while recent fires in Cypress Park and Oakmont have heightened security concerns.
Jones expressed concern for the fate of those remaining at Bruno's properties and said Bruno's removal should serve as an example.
"We hope the city sees this and takes it more seriously when tenants complain about landlords sleeping and conditions," Jones said.
Writer Matt Sledge contributed to this story.