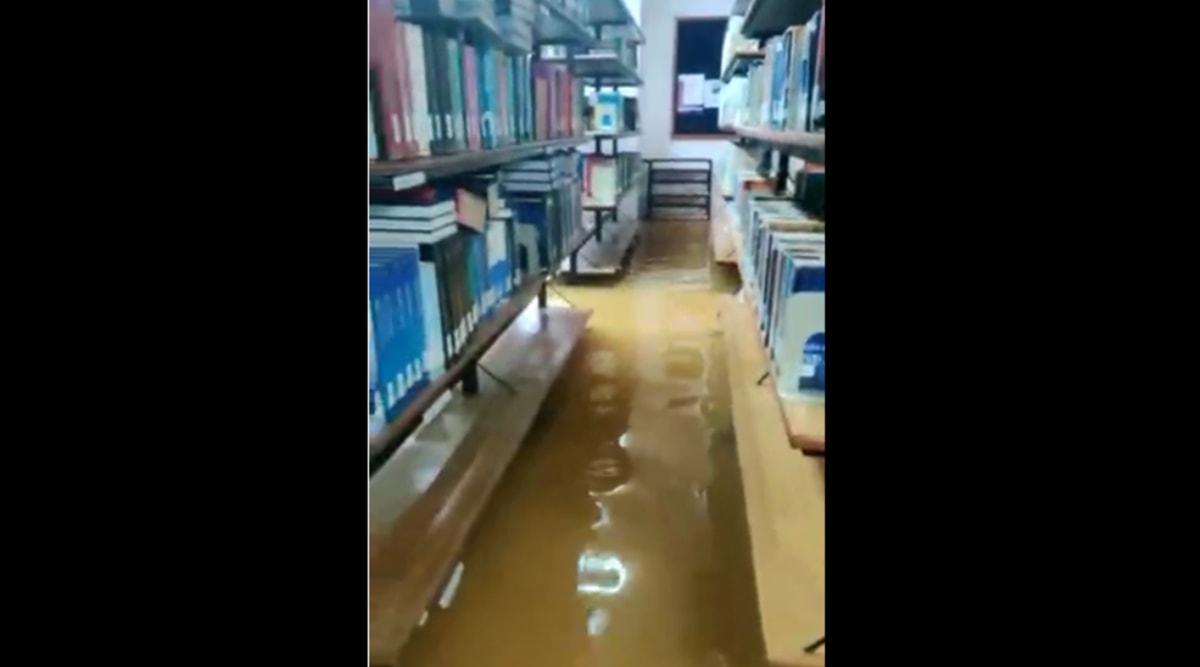 Bengaluru rains: floods destroy research material collected over 25 years at JNCASR
Floods triggered by relentless downpours at the Jawaharlal Nehru Center for Advanced Scientific Research (JNCASR) in Bengaluru damaged genetic samples dating back 25 years, in addition to destroying equipment worth several lakhs on Sunday evening.
On Monday morning, rainwater flooded the premises of JNCASR, located in Jakkur, near Lake Rachenahalli. Wastewater has also poured into laboratories, destroying genetic samples stored for the past 25 years.
Floods @jncasr caused damage to 25-year-old genetic samples, research work and equipment worth several lakhs in #Bengaluru Sunday evening.@IndianExpress @IEBengaluru @DarshanDevaiahB pic.twitter.com/TwRQAtn3ou

– Kiran Parashar (@ KiranParashar21) 22 November 2021
Speaking to the Indian Express, JNCASR chairman GU Kulkarni said the water level had reached a height of one meter inside the campus, turning many departments into islands. "We have not yet assessed the damage that has taken place," he added.
Spread over 50 acres, the JNCASR includes departments of chemistry and materials physics, engineering mechanics, evolutionary and organic biology, molecular biology and genetics, new chemistry, theoretical sciences, engineering technology, education and geodynamics. "With the sewage pouring in, research equipment, computers, samples and other materials were totally destroyed," said a student from the center.
Near the center there are three sewers connected to Rachenahalli Lake, but on Sunday evening water started entering the campus due to rainfall.
JNCASR is a multidisciplinary research institute built in 1989 by the Department of Science and Technology of the Union government. This is the brainchild of the scientist and recipient of Bharat Ratna, Professor CNR Rao, who is also the honorary president of the center.