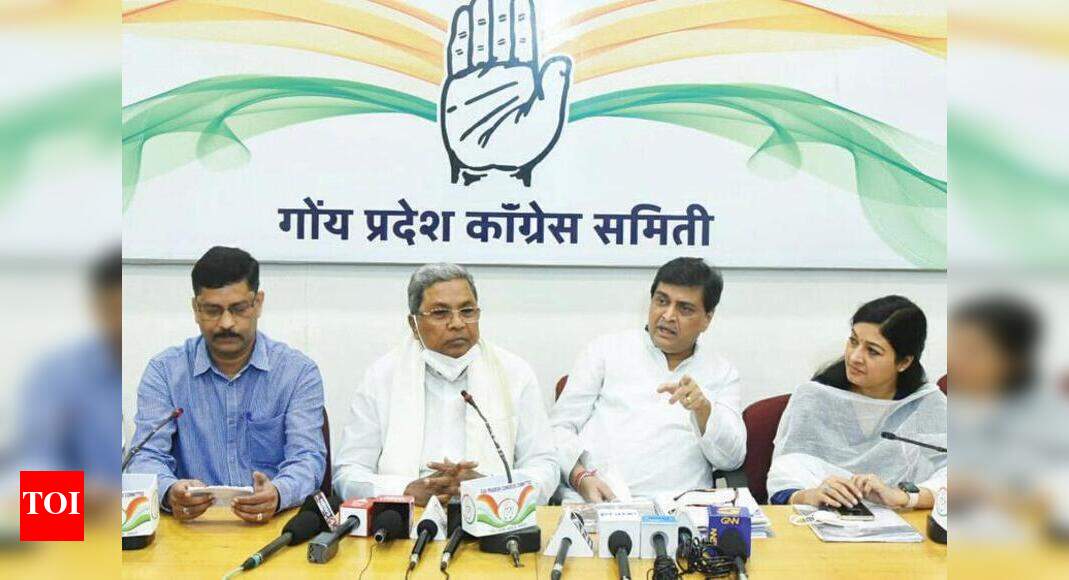 BJP pushed Centre, Goa into bankruptcy: Ex-K'taka CM | Goa News
Panaji: Former Karnataka Chief Minister Siddaramaiah on Tuesday claimed that the BJP's poor economic policies had pushed the country towards bankruptcy and the party had failed on all fronts, in the Center as well as in the state.
"In BJP-ruled states, development stops. The failure of the administration and the mismanagement of the party have resulted in emptying the state coffers," Siddaramaiah told reporters in the presence of former Maharashtra chief minister Ashok Chavan.
He said he was optimistic that the next government in Goa would be formed by Congress. "In 2017, the people gave us the mandate to form the government, but the BJP ruled with the support of the defectors." Congress is not just a political party, but a means to bring about change in society, he said.
Chavan, in his speech, said the BJP government should apologize for not doing anything in 10 years. "He failed to implement his latest manifesto. Now he will repeat it," he said.
While listing the government's "failures", Chavan criticized it for not being able to restart mining despite thousands of people losing their livelihoods.
Former Union Minister Milind Deora, who was in Goa on Tuesday, said if the BJP government had taken certain steps, the state would have turned into a logistics hub. "Goa has a coastline and could become a logistics hub, but nothing has been done in this direction. The state ranks last in ease of interstate logistics," he said. "The BJP changed politics with money, muscle power and defections. This is the political model of the BJP.
The Congress, he said, did not form alliances with the parties that came to Goa on the eve of the elections.