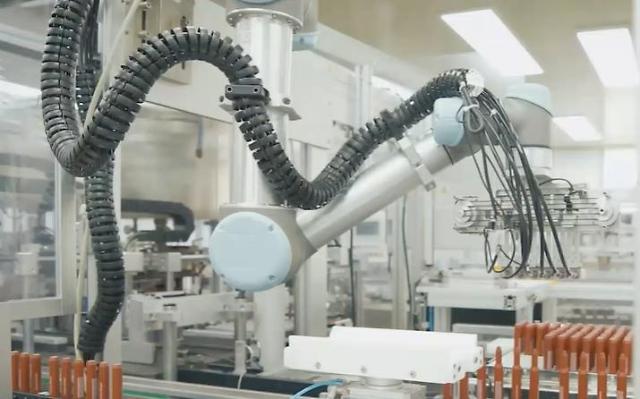 Cosmax partners with a research institute to market a fibrous material with a cosmetic function
SEOUL – Cosmax, a South Korean original development manufacturer of cosmetics, has partnered with a national research institute to commercialize a functional material that adds cosmetic functions to textiles. The first range will be bedding and clothing with cosmetic fibers applied with various cosmetic materials.
Cosmax develops cosmetic fiber bedding in partnership with Korea Dyeing and Finishing Technology Institute (DYETEC), which has cosmetic nylon fiber cosmetic source technology including organic microcapsules to store active ingredient for skin care.
Cosmax said the goal was to develop a product capable of achieving atopic improvement simply by using cosmetic fiber blankets or pillows. "As the cosmetics category has expanded, the era has come when you can take care of your skin while sleeping in your daily life," Cosmax CEO Lee Byung-man said in a statement on Tuesday. April 13.
Cosmax aims to expand the application of cosmetic fibers by using natural products and microbiomes. In 2019, the company developed an anti-aging cosmetic material called "Strain CX" using the microbiome, the genetic material of all microbes that live on and inside the human body. The CX strain is a composite of microbes with anti-aging characteristics found in the skin of young women.
In the cosmetics industry, microbiome specifically refers to a group of microbes known to improve the conditions of internal organs and skin. It has gained attention as a material for next-generation skin care cosmetics.
For sun cosmetics, the company applied a biomicrobial material named "Solarbiome" based on a set of strains found in a NASA project to study the effect and response of space light. Solarbiome helps restore aging skin from sunburn and is very effective in ultraviolet protection.

© Aju Business Daily & www.ajunews.com Copyright: Nothing on this site may be reproduced, distributed, transmitted, displayed, published or broadcast without the permission of Aju News Corporation.