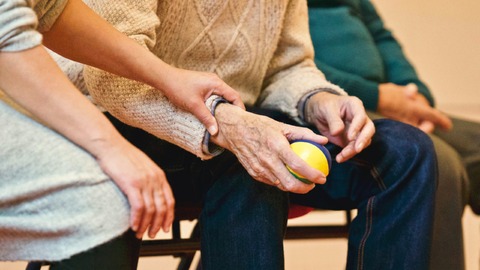 Genetic link between Alzheimer's disease and intestinal disorders
Intestinal disorders may indicate an increased risk of suffering from Alzheimer's disease, concludes a study from Australia's Edith Cowan University.
The ECU Center for Precision Health research team, led by Dr Emmanuel Adewuyi, has conducted what it believes to be the first large-scale study to reveal a genetic link between Alzheimer's disease (AD) and a number of intestinal disorders. He looked at datasets on AD and gut disorders, both including around 0.4 million individuals.
The report concluded, "Consistent with the concept of the gut-brain phenomenon, observational studies suggest a relationship between Alzheimer's disease (AD) and disorders of the gastrointestinal tract (GIT)."
However, the authors added that the underlying mechanisms of the two elements remain unclear. Additionally, despite an earlier study suggesting correlations between Alzheimer's disease and irritable bowel disease (IBD), no significant correlation was identified in the ECU report itself.
The research authors said this could be due to the small number of cases and sample size of genome-wide association studies of IBD available.
Still, Adewuyi said, the study could help improve understanding of the causes of AD and GIT disorders, paving the way for potential earlier treatments and detection.
The research said, "Although AD has no known cures and its pathogenesis remains to be clearly understood, a comprehensive assessment of its shared genetics with other diseases (comorbidities) may provide a deeper understanding of its underlying biological mechanisms and improve potential therapy development effort. »
Identified as the most common form of dementia, it is calculated that by 2050 Alzheimer's disease will affect some 152 million people – a number far exceeding the current total population of the world's ninth most populous country, Russia .
Data from previous studies referenced in the ECU research had suggested more than twice the risk of dementia in people with gastritis and a six times higher risk of Alzheimer's disease in people with IBD.
Photo: Mathias Zomer