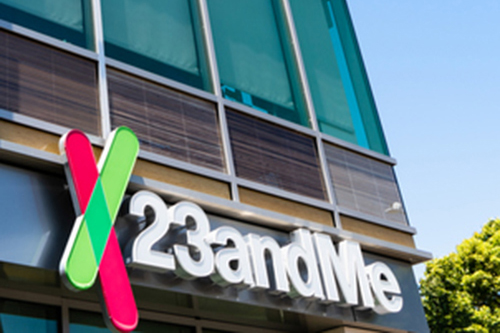 May: genetic study | News & Features
People who have completed consumer DNA test kits are invited to participate in a study conducted by the University of Bristol and the MRC's Molecular Biology Laboratory (LMB) to find out if risk factors can be predicted. genetics and discover a genetic link. at the risk of coronavirus.
The study aims to recruit beyond a target of 2,000 for an international study that will help scientists develop new ways to analyze genome data, including new research on COVID-19. By participating, people will learn more about themselves through their DNA.
Participants will be invited to submit their DNA file and a supercomputer will process the information within 24 hours. After receiving the completed calculation, participants will be asked to complete a questionnaire tailored to their own genome. When completed, participants' predictions will be revealed.
Julian Gough, Honorary Professor in the Department of Computer Science at the University of Bristol and Head of the Computational Genomics Program at the MRC Molecular Biology Laboratory, said: "We are really looking forward to hearing from people if they have theirs. , or a family member, DNA file from a consumer test such as 23andMe, AncestryDNA or any other source.
"By participating in the study, you will make a valuable contribution to medical research and our understanding of DNA data analysis, including COVID-19 research, and who may be at higher risk for contracting the disease."
Participation in the study is voluntary and participants will have the right to withdraw at any time. Upon request, the research team will remove results from individuals in the study and delete all data associated with their participation.
As this is a fully automated computer prediction, only phenotypes from a fixed list of more than 6000 terms can be generated. To access lists of possible terms, go to the Domain-centric Gene Ontology (dcGO) resource.
To learn more about the study and how to participate, visit https://supfam.mrc-lmb.cam.ac.uk/SUPERFAMILY/23andMe/
More information
For more information on the University of Bristol's research priorities on Coronavirus (COVID-19), visit: www.bristol.ac.uk/research/impact/coronavirus/research-priorities/
Support our COVID-19 research
Bristol researchers are part of a global network of scientists responding urgently to the challenge of the coronavirus pandemic.
Find out how you can support their essential work.
About the Bristol UNCOVER group
In response to the COVID-19 crisis, researchers at the University of Bristol formed the Bristol COVID Emergency Research (UNCOVER) Group to pool resources, capacity and research efforts to fight this infection..
Bristol UNCOVER comprises clinicians, immunologists, virologists, synthetic biologists, aerosol scientists, epidemiologists and mathematical modelers and has connections to behavioral and social scientists, ethicists and advocates and is supported by a large number of young academic and administrative colleagues.
Follow Bristol UNCOVER on Twitter at: https://twitter.com/BristolUncover